newly PS foam lunch box making food container packing machine
PS Foam Food Container/Plate/Tray Making Machine , which can form lunch box from This line is the whole production line, which can form lunch box from raw material. The material is recycled. The work flow is as follows: raw material---(PS foam sheet extrusion line)---foam sheet---(lunch box forming machine and cutting machine)---lunch box---(plastic recycle machine)---plastic granulars( this part can be used as raw material)----
foam sheet.
CE Certification and ISO 9001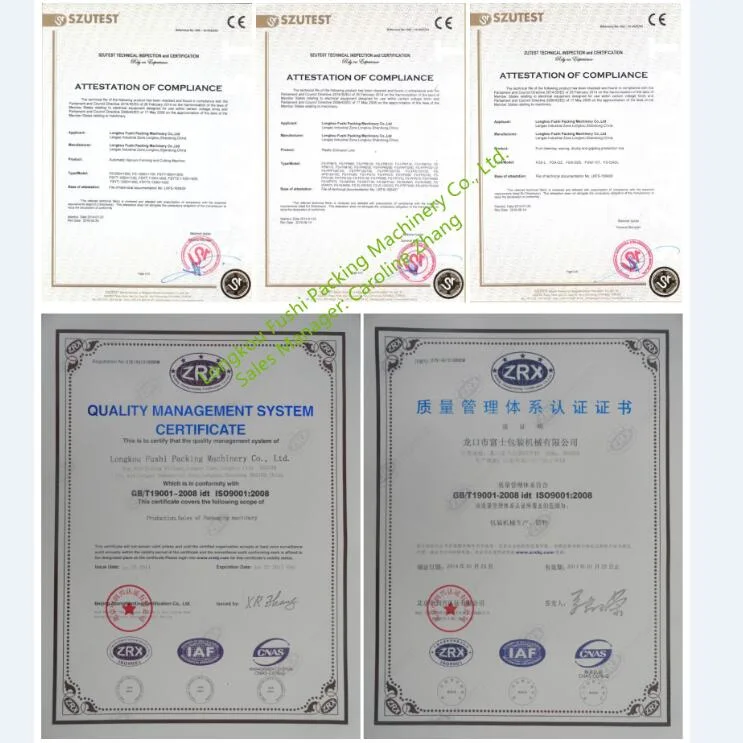 Details for PS Plastic Foam Food Container/Plate/Tray Making Machine
1. PS foam sheet extrusion line
PS foam sheet extruder machine uses a tandem screw technology to produce fine-block cell-structured extruded polystyrene foam sheet with high strength and a pearl and even surface, in a continuous roll, from polystyrene injection an eco-friendly blowing gas and additives. It has a user friendly operating system with inverter controlled driving, digital temperature control and so on.
------ PS foam sheet extruder machine produce PS foam sheet, which is a kind of new-type packing with the features of shock proofing, sound insulating, heat preservation, damp proof, safety, and good plasticity. It is used widely in the packing of food, fruit, electronic product, daily necessities, hardware product, advertisement plate, etc.
2. PS Plastic Foam Food Container/Plate/Tray Making Machine
This type of developed by combining the domestic equipment and advantages, is a set of hydraulic pneumatic servo drive for an automatic forming cutting seek. Mainly by electrical components, Japan and Germany pump, ensure the reliability of the equipment operation, and can be used for hot forming process many kinds of plastic material.The biggest advantage is forming cutting integration, reduce work link, produce the product directly, it can be collected in stacking area of work to save time, save the production base and greatly reduces the working intensity save artificially.
3. PS scrap recycling and pelletizing machine
This recycling and pelletizing machinesigned to reclaim the foamed polystyrene andpolyethylene materials almost identically to new ones with its own superior filtering performance.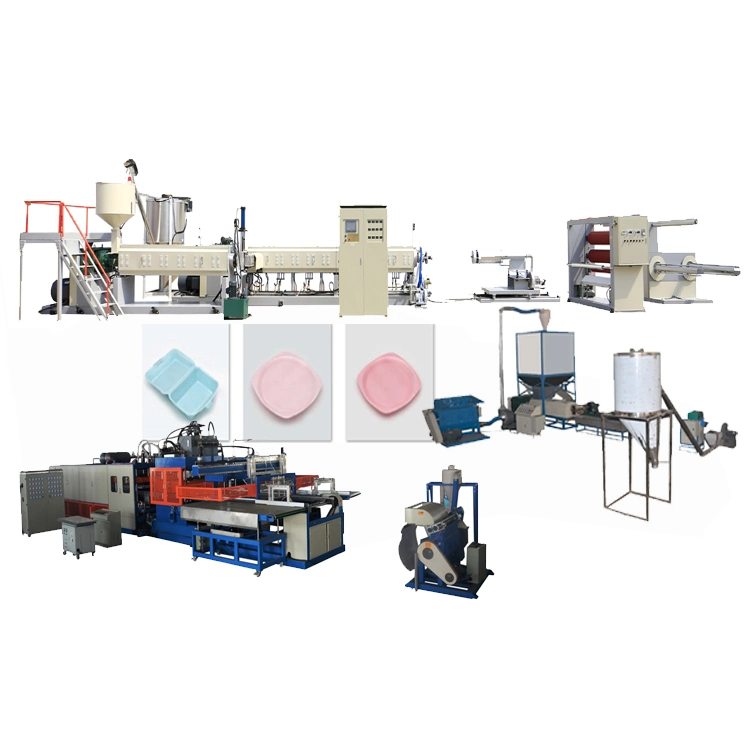 Detail photos for PS Plastic Foamed Plastic Fast Food Container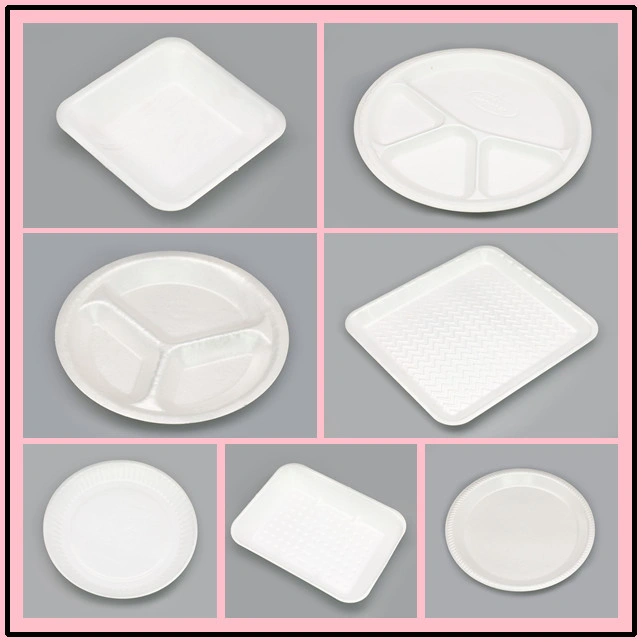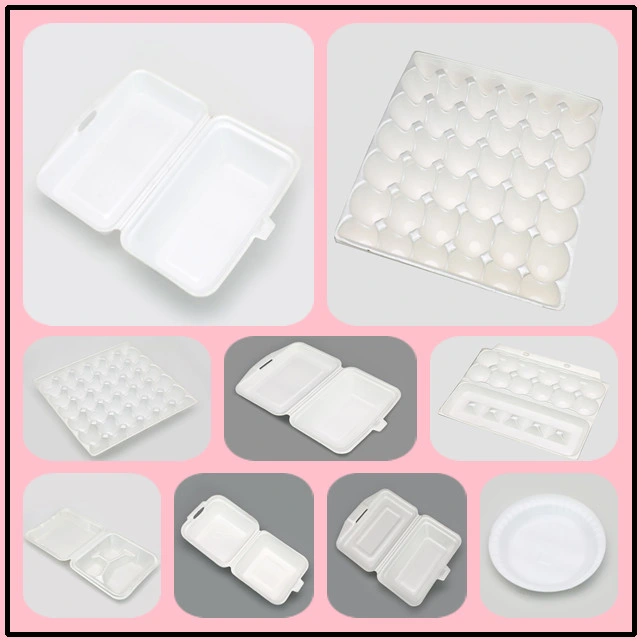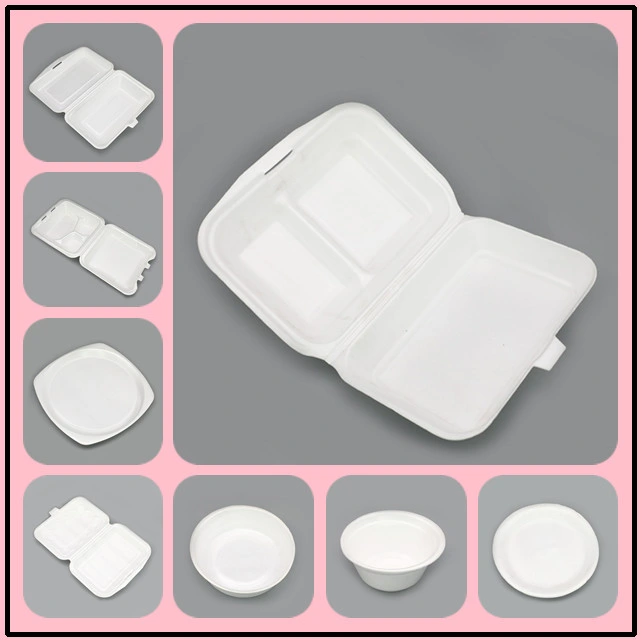 Packaging & Shipping
After the machine is finished, we will pack it as following: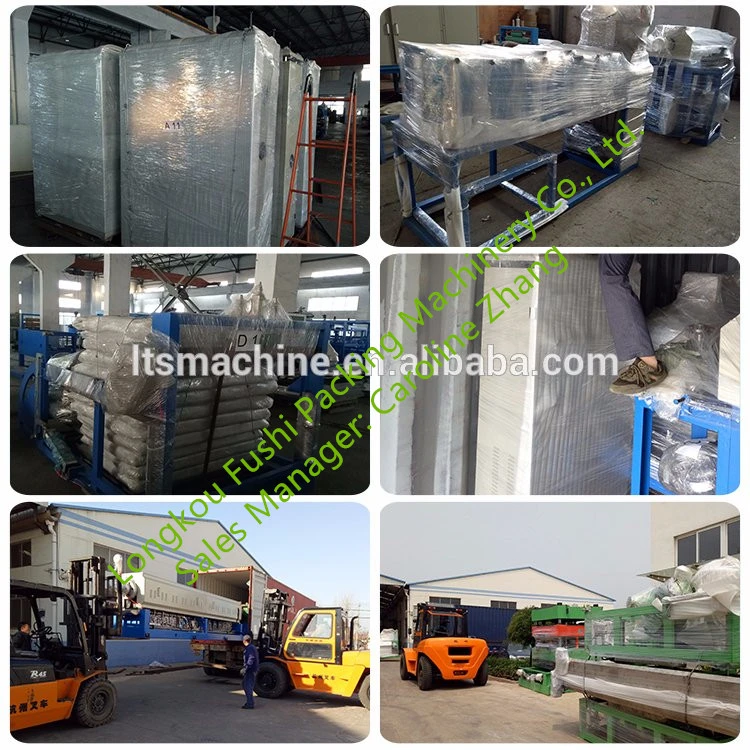 Shipping
1. From Qingdao Port
2. The delivery time is according to the machine that you order
Payment
1. T/T
2. L/C
Company Information
Founded in 1994,Longkou Fushi Packing Machinery Co., Ltd. has developed CE certified Plastic Extrusion Machinery, Vacuum Forming Machine, Fruits Cleaning, Waxing&Grading Machine, PS/EPE foam Sheet Extrusion Line, EPE foam Net Extrusion Line, XPS Foam Board Extrusion Line, PE Cap Liner Foam Sheet Extrusion Line, PE/PS Recycling and Pelletizing Line, totally more than 20 kinds of machines, which are widely used in the fields of fruits making&processing, furniture packing, food, medical apparatus & pharmaceutical, electron, arts&crafts, construction industries, etc.
We are one of the leading manufacturers of packing materials and related machinery. During 20 years of development, we are highly experienced in machinery manufacturing. With the market share expanding quickly year after year, the sales of our products are progressively increasing. The performance of our machinery is always on the leading place compared with the same products in the market depending on quality and price.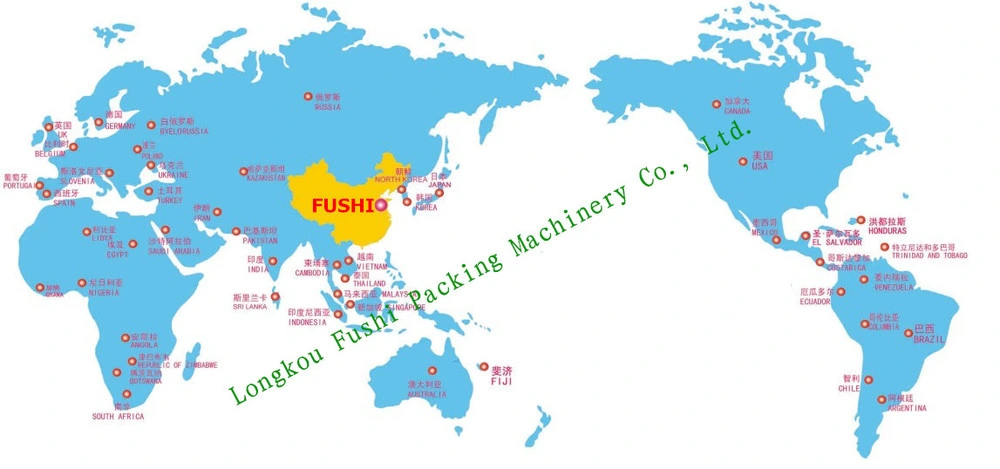 FAQ
1. Q:. Why I choose your company?
A: 1) We are one of the leading manufacturers of packing materials and related machinery .
2) Our company has made foam machine about 20 years with strong experience and advanced technique
3) Best Quality & Best Service with Competitive price. 1 year guarantee and lifetime maintenance
4) We have CE Certificate and ISO 9001:2008
5) We have Professional technical team, and will supply 24 hours service

2. Q: What should we prepare for PS Foam Food Container Production Line?
A:You should prepare raw material(GPPS), workshop, water line, electric line, gas, compress air(if you need I can help you buy air compressor)
We would supply workshop layout drawing for you

3. Q: Where is your factory located? How can I visit there?
A: Our factory is located in Longkou city, Shandong province, you can fly to Yantai Penglai International Airport.When you confirm the flight No. and time, please tell me in advance then we will pick you up at Airport.

We are pleased to welcome domestic and overseas friends to visit us and cooperate with us.